What our guests have had to say
Avis de nos invités
Wonderful stay , warm welcome as usual thank you for your kindness Martine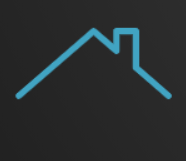 Family Genders Uk 2017-02-18
Many thanks Martine for a really great stay in your lovely house.Thank you for all your help and kindness.The welcome pack was much appreciated and very generous.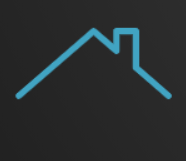 Family Branch Uk 2017-09-23
Schone 2 wochen Bretagne! Danke Martine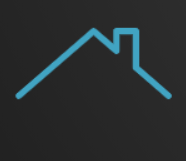 Frank Germany 2017-08-12
Thank you for a very enjoyable stay in your confortable home,and for the lovely welcome pack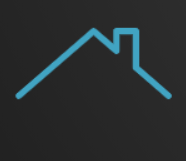 Famille Kapadia Uk 2017-07-29
Nous avons passé un très bon séjour, literie très confortable, maison au calme 15mn de Pléneuf-Val-André superbe plage
Merci Martine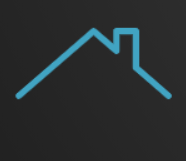 Berton France 2017-07-13
Very clean & confortable house, lots of bird-life in the cherry tree! Also saw a red squirrels eating the cherries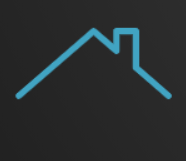 Graham & Ronda Kent 2017–06-10
Thank you Martine for letting us stay in your lovely house. Everything we needed and your help truly appreciated. Thanks for welcome pack too.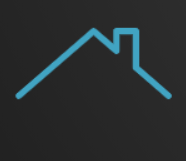 Famille Pinfolds, Perkins, Shepherds Uk 2017-06-03
Nous avons passé une très bonne semaine, Maison très agréable à vivre un grand merci a Martine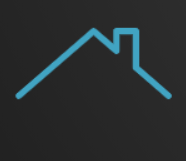 Famille Harb Fr 2016-10-27
A lovely secluded cottage in a beautiful part of France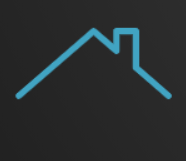 Malcolm UK 2016-08-09
Perfekter Ort!
Die Angaben und Fotos im Online Inserat haben 100% übereingestimmt. Die Zimmer waren sauber und die Aufteilung auch für mehrere Generationen ideal. Die Räume waren alle sauber und alle Geräte haben einwandfrei funktioniert. Der Garten ist perfekt für Kinder. Der nächste Strand ist 15 Minuten entfernt und St. Brieuc (15Minuten) bietet alle Einkaufsmöglichkeiten, Apotheken, Restaurants,etc.! Unsere Gastgeberin hat uns herzlich willkommen geheißen und sogar eine kleine Aufmerksamkeit für uns und die Kinder bereitgelegt. Danke! Auch die Abreise verlief reibungslos und sehr zuvorkommend. Dieses Ferienhaus würde ich jedem weiterempfehlen der gerne ein paar schöne Tage in der Bretagne verbringen möchte. Das Ferienhaus liegt sehr vorteilhaft in der Nähe vieler schönen Plätze: Dinan, Moncontour, Cap Frehel, Fort la Latte, und vieles mehr.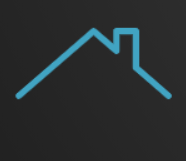 Frank Germany 2016-07-30
Review Submitted :10-august-2016 Source: OwnersDirect Abritel.fr
Great unspolt location.
Very comfortable and plenty of room there were 8 of us 5 over 6foot 2 inches . The location was great and thoroughly enjoyed Pleneuf and Moncarton was a must . Martine is lovely and everything was clean and fragrant would definitely recommend.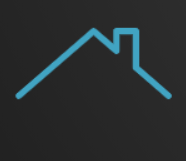 Richard UK 2016-07-23
Review Submitted :01-august-2016 Source : OwnersDirect
Great Property.
Lovely house in a good location for exploring all parts of Brittany. Property has everything you could possibly need for a great stay, plenty of space, extremely comfortable and very well equipped. Would highly recommend. Martine could not have been more helpful, speaks fluent English and has definitely developed an English sense of humour!!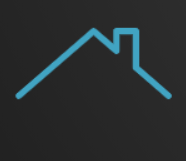 Chris UK 2016-06-12
Review Submitted :24-June-2016 Source : OwnersDirect
Superior quality holiday accommodation.
This is easily the best French holiday home we have stayed in. It's beautifully presented with quality decor and fittings and the large south-facing garden is real sun trap. Loads of room, plenty of space to store your belongings and an extensive range of kitchen equipment. What makes this special is that Martine (the owner) takes great pride in making sure you enjoy your holiday. She is on the end of a phone line (or email) throughout your stay if you need help, but doesn't interfere. You can guess by this review that we had a great time in Brittany and probably stayed in more than usual as the weather was good and the house was a home-from-home. Would definitely recommend it.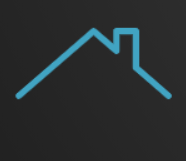 Barbara UK 2016-06-04
Review Submitted :13-June-2016 Source : OwnersDirect
great host great property
stayed here for 3 weeks for work, really great property, would need transport other than that fantastic!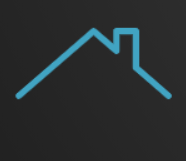 Andre UK 2016-04-21
Review Submitted :30-May-2016 Source : OwnersDirect
Relaxed home from home
From the moment we arrived Martine made us most welcome, the house was well appointed and as advertised, though there was only two of us the house was amply supplied with everything a large group would need, a nice village location with an excellent local boulangerie, the welcome pack from Martine was much appreciated. Well located for easy access to the coast.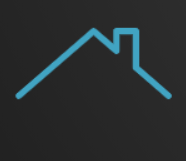 Brenda UK 2016-03-24
Review Submitted : 01-April-2016 Source : OwnersDirect
A warm, welcoming home in Brittany
We have just had the most wonderful winter week break in Martine's comfortable, typical Breton house. We were met on arrival by our kind and generous host and the week continued from there. The weather was excellent, the coastline impressive and the food, as ever, as much part of the holiday as everything else!. We wouldn't hesitate to recommend both the area and, of course, the comfortable, peaceful and inviting gite. Many thanks Martine!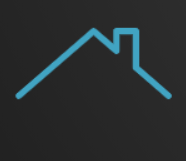 Clive UK. 2016-02-14
Review Submitted: 28-February-2016 Source: OwnersDirect
Best place ever been!! and I travel a lot…
Not much to say. Everything I need was there. No matter if it is touristic or business travel. Fair price and really better than 5* Egipt. Well OK… Missing restaurant inside of building ;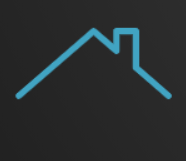 Michal PL 2016-01-04
Review Submitted: 13-January-2016 Source: Booking.com
Tout y est ….
Une très belle location spacieuse, confortable et calme. Une propriétaire charmante et accueillante. Nous n'hésiterons pas à recommander cette propriété. Nous reviendrons avec grand plaisir !!!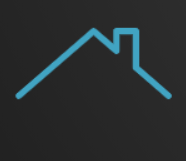 Christèle H ,Toulouse
Review Submitted: 09-January-2016 Source: Abritel.fr
Family Holiday.
Very large gite, conveniently positioned for lovely beaches and amenities. Kids had a fab time, spacious conservatory for wet days and outdoor games provided for fun in the garden. Martine was very accommodating and provided useful information about the area- Many Thanks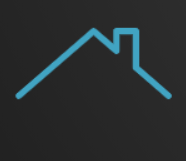 Lynda, UK & Helen, UK
Review Submitted:22-August-2015 Source:OwnersDirect
Lovely house in a super location.
A great place to explore the area – plenty to do for all the family. The house was perfect, clean and spacious. The garden is lovely with plenty of furniture. Martine was so helpful – providing a really thoughtful welcome pack of treats that took us almost 2 weeks to get through! Nothing was too much trouble, she helped when we needed to see a doctor, gave directions to places of interest. I would thoroughly recommend this as a place to stay.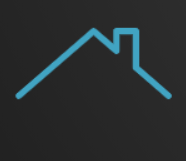 Wendy, UK
Review Submitted:01-August-2015 Source:OwnersDirect
Great base in Brittany!
We arrived at Martine's house to a lovely warm welcome. Complete with a very kind selection of produce to get us going. Very kind! The house is excellent and large, just as you see in the photo's. And the garden is a great size to lounge or play, great for the children too. I have rented many a house and can highly recommend this one for a peaceful holiday in Brittany, close to the seaside, but a little away from it all too. Thanks again Martine!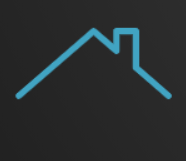 Mikael, NL
Review Submitted: 25-July-2015 Source:OwnersDirect
We were very happy that we can spend holidays in your holidays house. It is very peaceful place and very nice house. Thank you very much for your welcome and hospitality. It is wonderful place to spend holidays.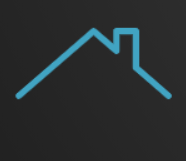 Monika, Poland
Review Submitted:14-July-2015 Source:OwnersDirect
A lovely week!
Martine was really helpful (and spoke excellent English!) and the welcome pack was a really kind thought. The house is very clean and comfortable with some UK channels on the Samsung TV and I thoroughly enjoyed my stay there. The garden is very private and it is a very peaceful place. There are some wonderful beaches only 35 minutes drive away and the countryside is beautiful.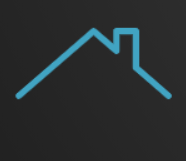 Keith, Brixham UK
Review Submitted:22-June-2015 Source:OwnersDirect
Martine's traditional Breton home was the perfect place for us to stay this Easter with my parents and 4 year old daughter. The house is spacious, clean and very well maintained with plenty of room for everyone to relax. There is a huge garden and a brilliant garden room for enjoying an aperitif in the evening. If the weather had been warmer we would have been able to sit outside and Martine provides plenty of garden furniture. The pretty town of Yffiniac is just a few miles away and has all the shops you need as well as a large supermarket with a fantastic selection of fresh fish and of course wine! Within an hour you can reach the beautiful seaside resorts of Erquy, Pleneuf-Val-Andre and Saint- Quay-Portrieux. Martine speaks fantastic English and bent over backwards to help us with any questions we had and also suggested some wonderful places to eat and drink. We would recommend this lovely house to anyone wanting to stay in this beautiful part of France and will definitely be coming back again for another great holiday.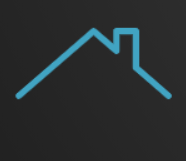 Peter, Somerset UK
Review Submitted: 27-May-2015 Source: OwnersDirect
Logement correspondant parfaitement à la description, accueil très sympathique (quelques crêpes bretonnes nous attendaient pour fêter notre arrivée dans cette belle région), maison fonctionnelle et très propre. L'aménagement est bien et la véranda et la jardin sont un vrai plus. A 8 voyageurs on ne se sent pas du tout à l'étroit.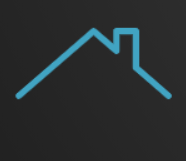 Bastien, Paris France
Review Submitted: May 2015 Source: Airbnb
L'accoglienza della proprietaria è stata molto calorosa, precisa nelle indicazioni, puntale nell'appuntamento per la consegna della casa, gentilissima nel darci consigli per il nostro soggiorno.
La casa era in perfetto ordine, molto pulita e ristrutturata recentemente. L'alloggio si presentava molto meglio di come appariva dalle fotografie apportate sul sito, con ampio spazio nella zona giorno, veranda attrezzata e grande giardino ben curato. La cucina provvista di ogni confort (tra cui forno elettrico e forno a microonde), era presente anche tutto il necessario per le pulizie. Unica mancanza in cucina: il freezer per gli alimenti. Il quartiere decisamente molto silenzioso e tranquillo, era presente solo un forno ma il supermercato più vicino e fornito distava solo qualche chilometro. Strategica la posizione per chi come noi desiderava conoscere in pochi giorni tutta la costa nord della Bretagna.
Un suggerimento: attrezzarsi di navigatore perchè la sera con il buio la casa non è facilmente raggiungibile.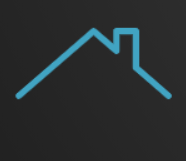 Marina, Rimini Italy
Review Submitted: August 2014 Source: Airbnb